UniQube Heat Pump+ is special high energy efficiency package, as a solution for heating residential and industrial buildings, enabling reduction of cost of up to 75% per year and can operate at external air temperatures of -20°C. It contains UniQube central hot water storage tank, Heat Pump unit, digital controller Sorel XHCC.
High C.O.P.  of 4.5 – (coefficient of performance) is a rating which tells us how much heat is produced compared to the amount of electricity used
Manufactured according to highest EU standards  – manufactured in Europe according to highest standards
Heat Transmitter – coiled in the inside of buffer water container, it has a lifespan that is practically unlimited, since it is not in direct contact with sanitary water
Energy Class A – heat pumps for sanitary water with the A Energy Class are placed among the best energy efficient machines on the European market
Production of hot water up to 60 °C
Production of hot domestic water with external temperatures from -20 °C up to 42 °C
Weather compensation heating control
Control of solar heating, radiator heating or floor heating
Reversible inverter heat pump air/water outdoor installation
Inverter compressor, plate exchanger and axial fan
Cooling capacity 5,8 – 18,6 kW
Heating capacity 6,08 – 20,2 kW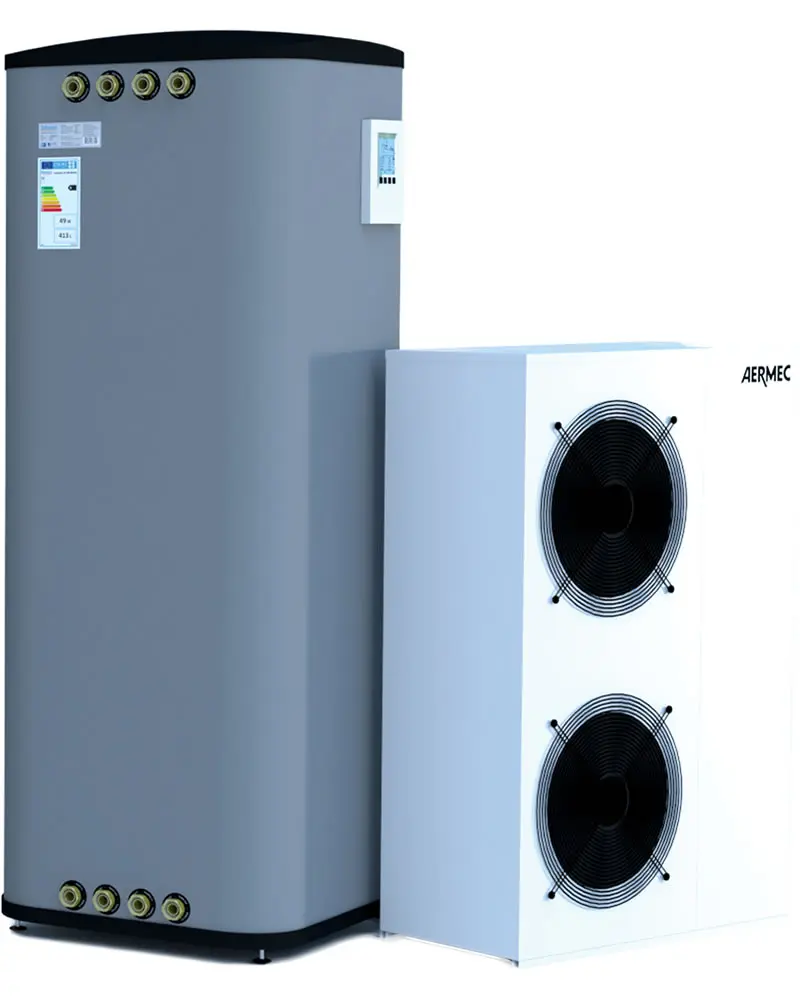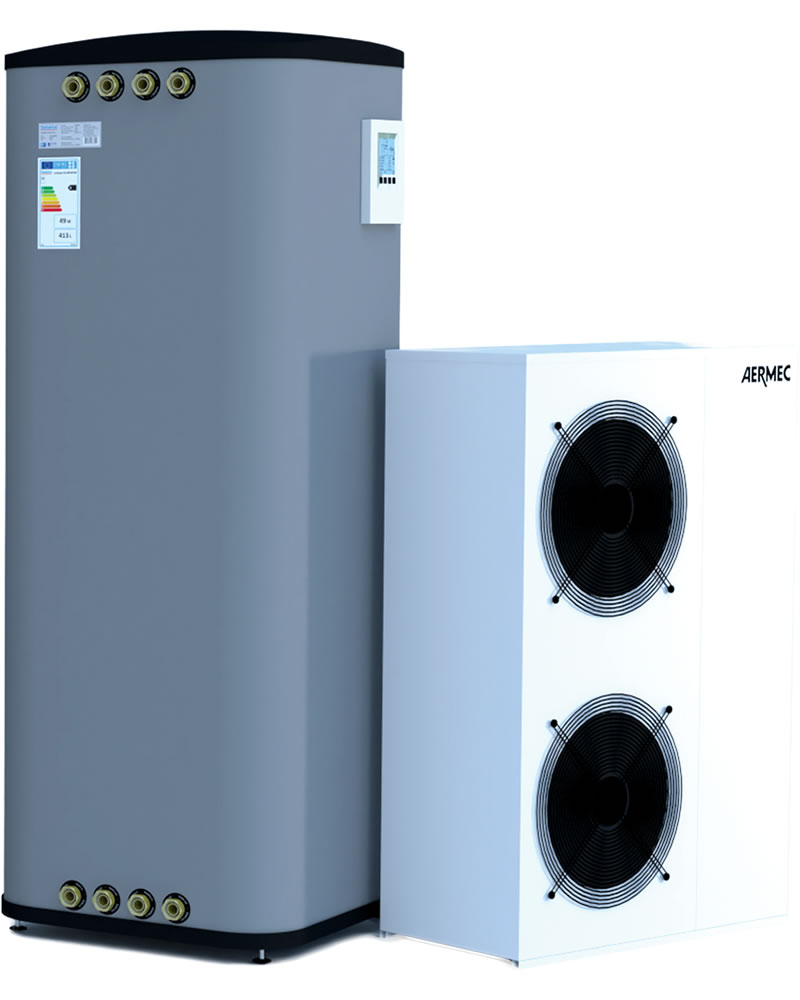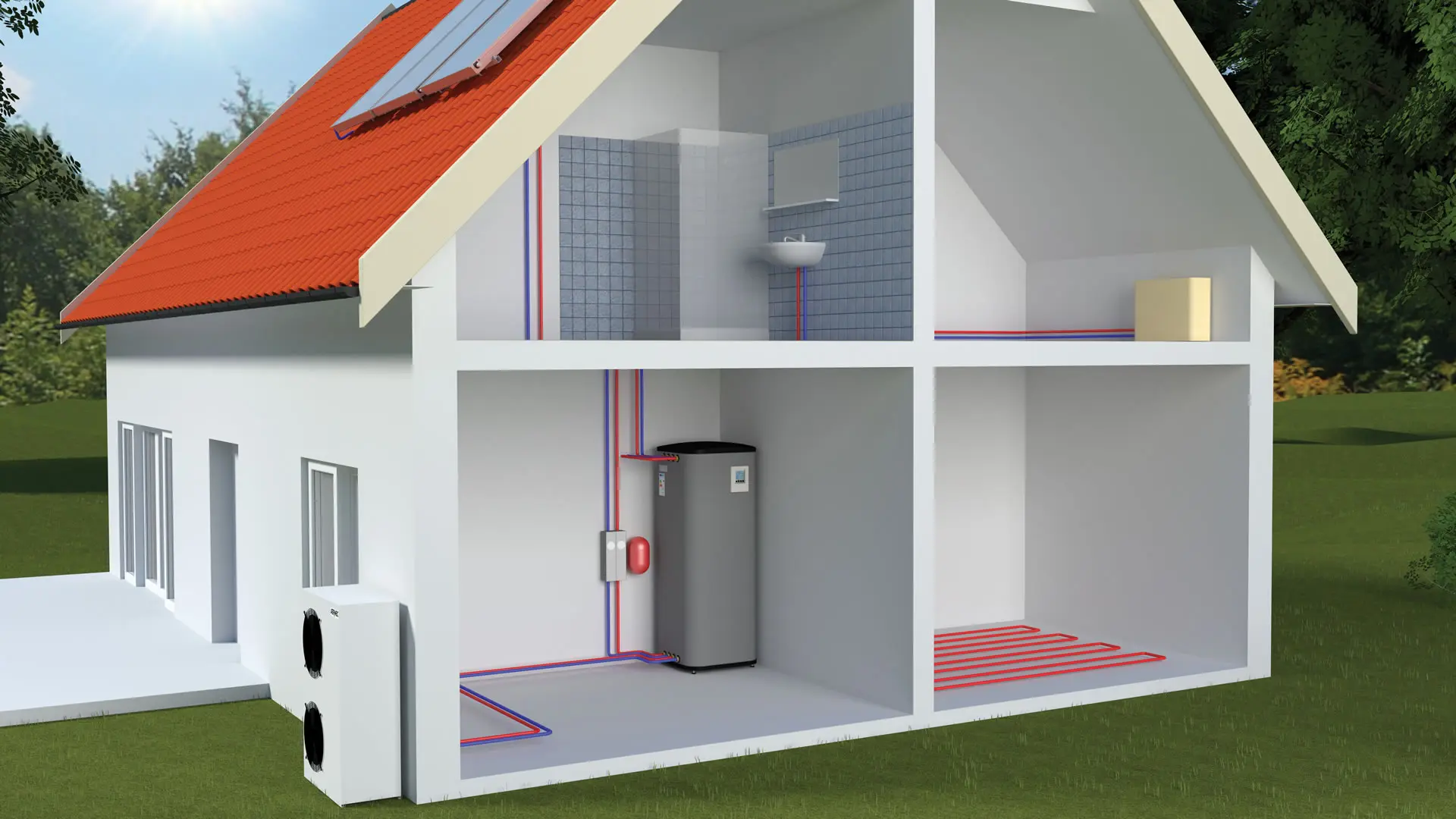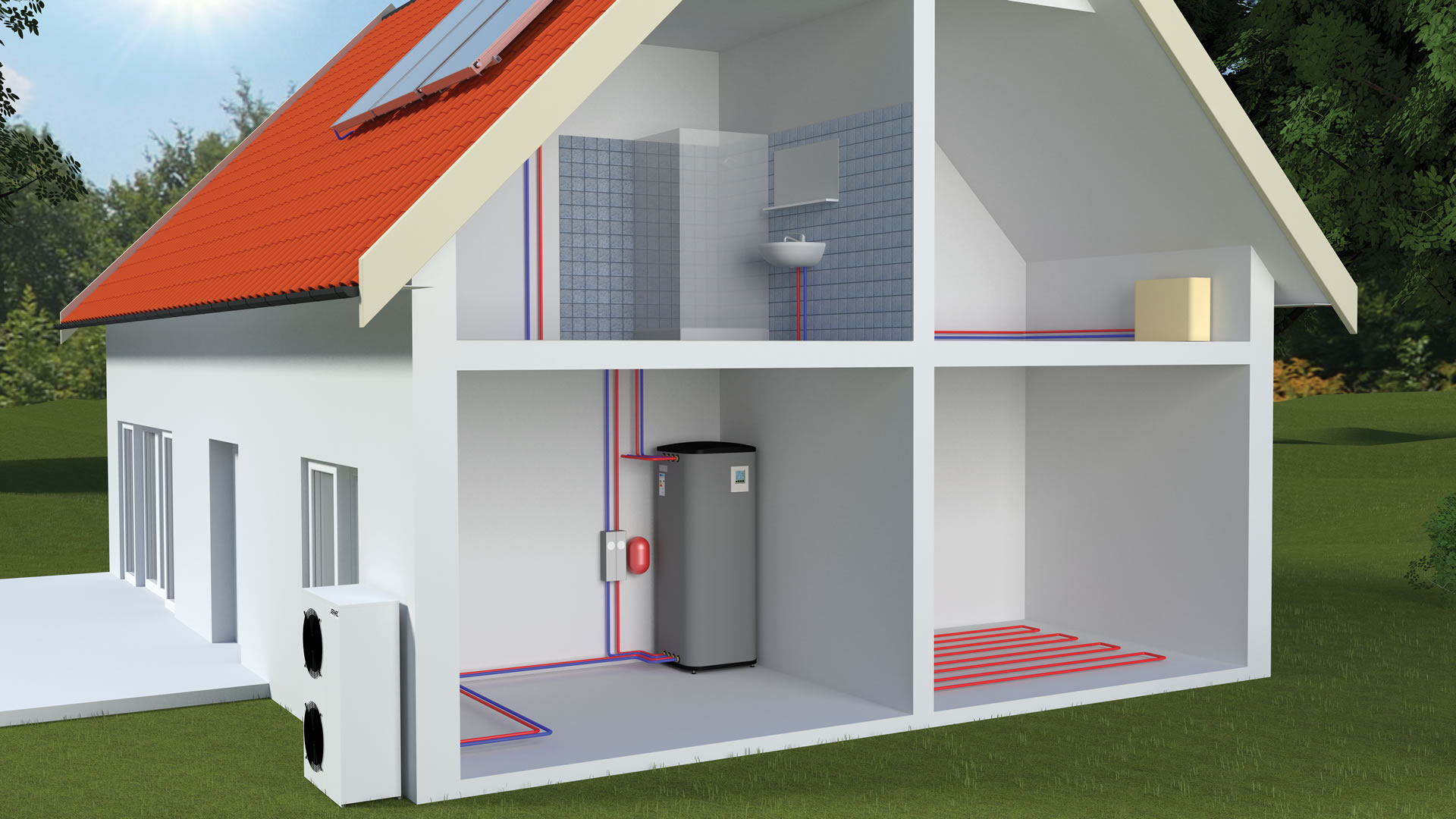 UniQube Heat Pump+ package produces hygienic hot water, controls the production of hot water, floor heating, radiator heating, fancoil heating and cooling, solar support for the heating system, back up heating device.
UniQube central hot water storage tanks are integrating functions of hygienic water heater, heat accumulator, buffer, hydraulic separator, solar water heater, and optional electric heater back up. UniQube central hot water storage tanks operate by the principal of thermal stratification providing hot water after a short time of heating, because it is not necessary to heat the whole volume in order to get usable hot water. UniQube buffer water heaters always transfer the sun heat to the home heating system.
The heat pump unit is buyers choice. Our recommendation minimum is unit with inverter compressor, inverter fan and inverter circulating pump. A heat pump for outdoor installation, reversible heating/cooling, that works in the range of temperatures from -20˚C to +42˚C. Water ehating should be within the range of 40˚C to +60˚C by the weather compensating principle.
Sorel is leading German manufacturer for automatization of heating systems. Sorel XHCC is the latest controller that provides 100% automatic control over the heating system, maximizing the comfort and improving energy savings. Weather compensated control of the heat pump unit is also available when using this controller. Sorel's Caleon Clima is programmable room temperature controller that controls the temperature in both regimes: heating and cooling. User can remotely monitor or control the parameters of the heating/cooling system, using tablet, pc or mobile phone.