"The Enduring Ones!
made out of plastic composite materials "
We will be exhibiting our NEW PRODUCTS at MCE Milano, from 28.06 to 01.07.2022. You are welcome to visit us at Hall 07, Stand P31 R32.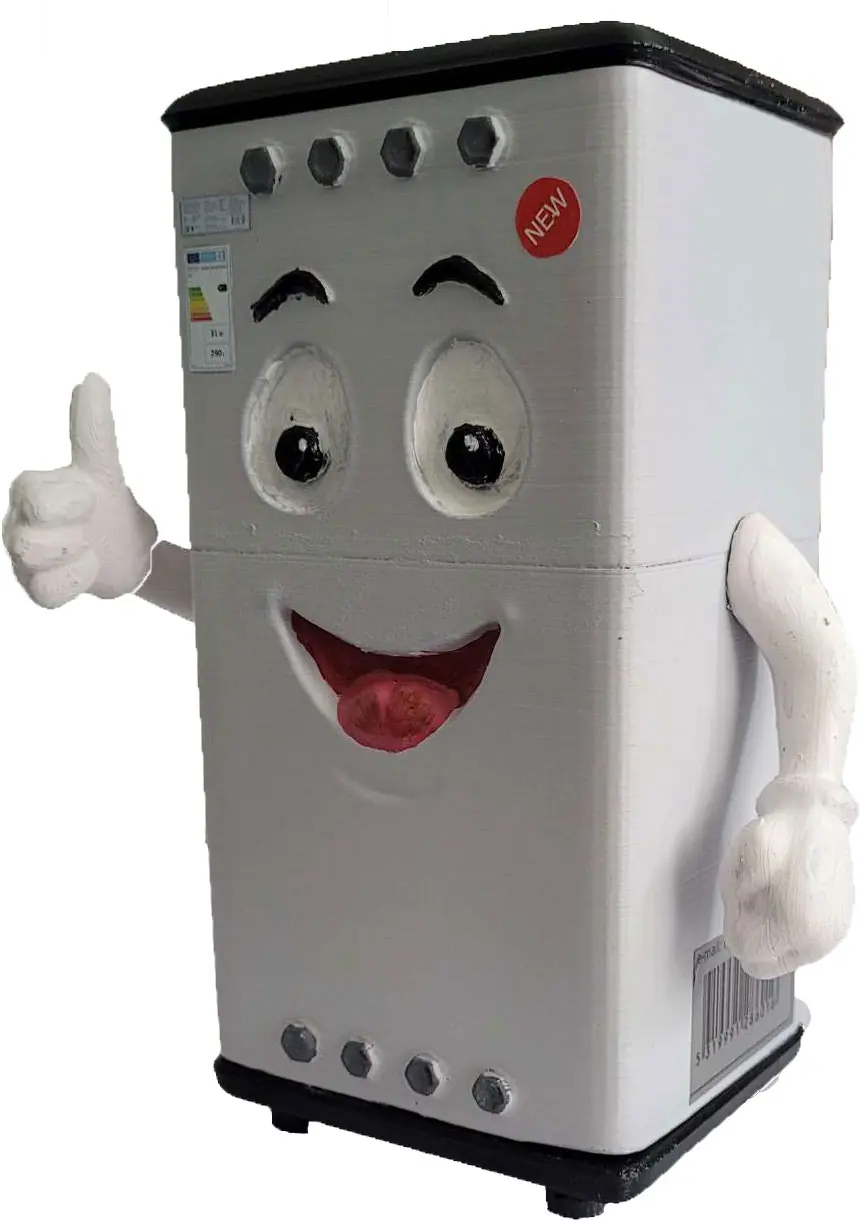 Expansion vessels made out of plastic-composite
It will not corrode from the inside and outside too. There are no pieces of rust that may damage the inner membrane. The outside moisture and chemically active environment may not damage it too. That's why these are long lifetime vessels compared to conventional steel vessels.
Extended lifetime of reservoir and membrane
Lightweight vessels, easy to manipulate and transport
Low heat losses
Corrosion free
Energy efficient
5 years warranty
30 years reliable vessel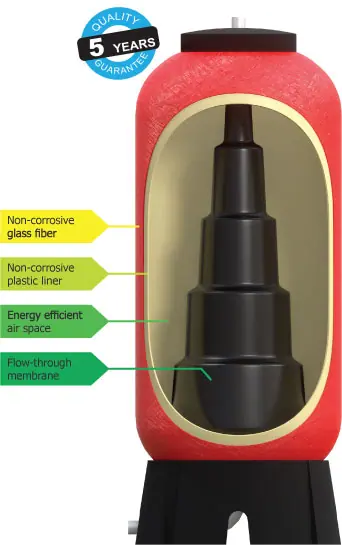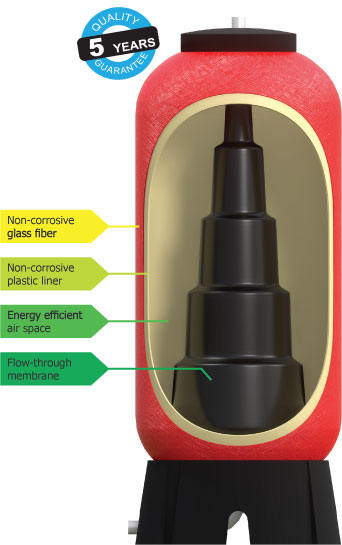 Water treatment & Pressure tanks – Wide range of applications
The inner plastic reservoir is made of cross-linkable HDPE or LHDPE depending on application.
Water treatment reservoir of high quality
Booster accumulators for fresh water
Pressurized fluid accumulators
Stores energy and redistributes when required – reducing installed power
Compensates pressure peaks
Compensates volume changes of thermal expansion of the fluid
Stores energy for emergency cases
30 years warranty tank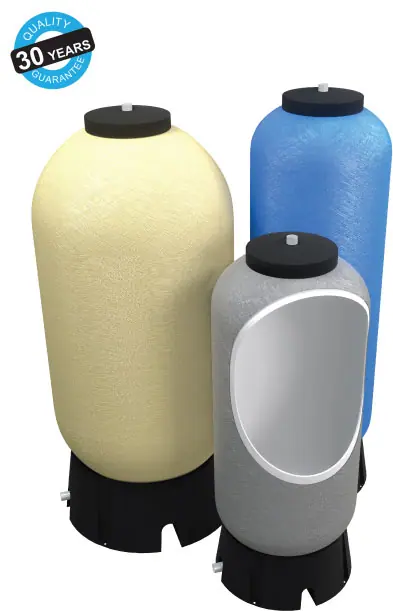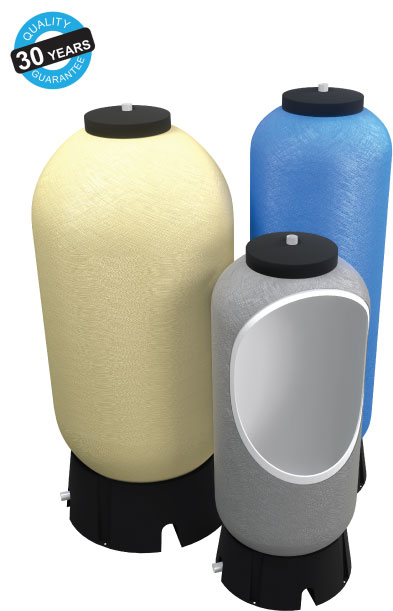 Drain back reservoirs
Solar Draining Tank
Quboid shape and insulated with polyurethane, minimizes the heat loss in idle or stand by mode of solar thermal system
Drain back solar thermal systems are not overheating
Adding this reservoir to the solar thermal circuit, it will convert it into the drain back solar thermal system
Drain back solar thermal systems are used in projects where solar heat is going to be used for home heating
It is solution for hospitality industry where domestic hot water demand is variable and unpredictable.
This reservoir is warrantied by 10 years.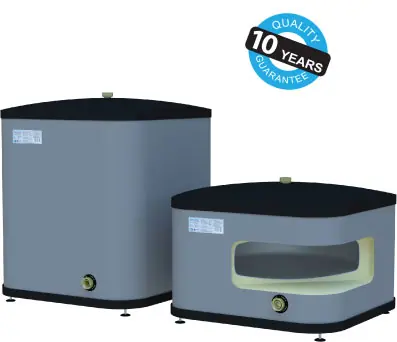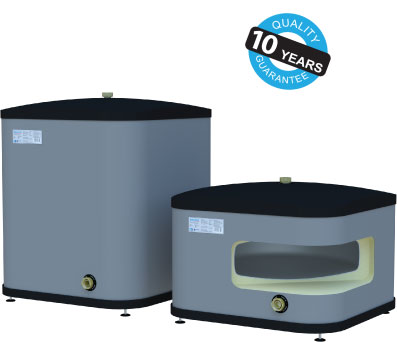 Helical Coil Heat Exchangers

We produce them using corrugated pipe of stainless steel – Inox 316L
Double winded, mirror surface finish, and suitable for drinking water
More performance in less space
There is a turbulent flow inside the corrugated pipe, and mixing the temperature layers, decreasing flow speed in the middle of the pipe, which intensifies the heat exchange performance significantly. Turbulences inside cause a self cleaning effect, preventing calcium deposits , which enables constant performance throughout the entire service life.
Wide range of heat exchanging application – swimming pools, hot water accumulators, industrial heat exchange, HVAC projects
10 bar maximum pressure
10 years warranty